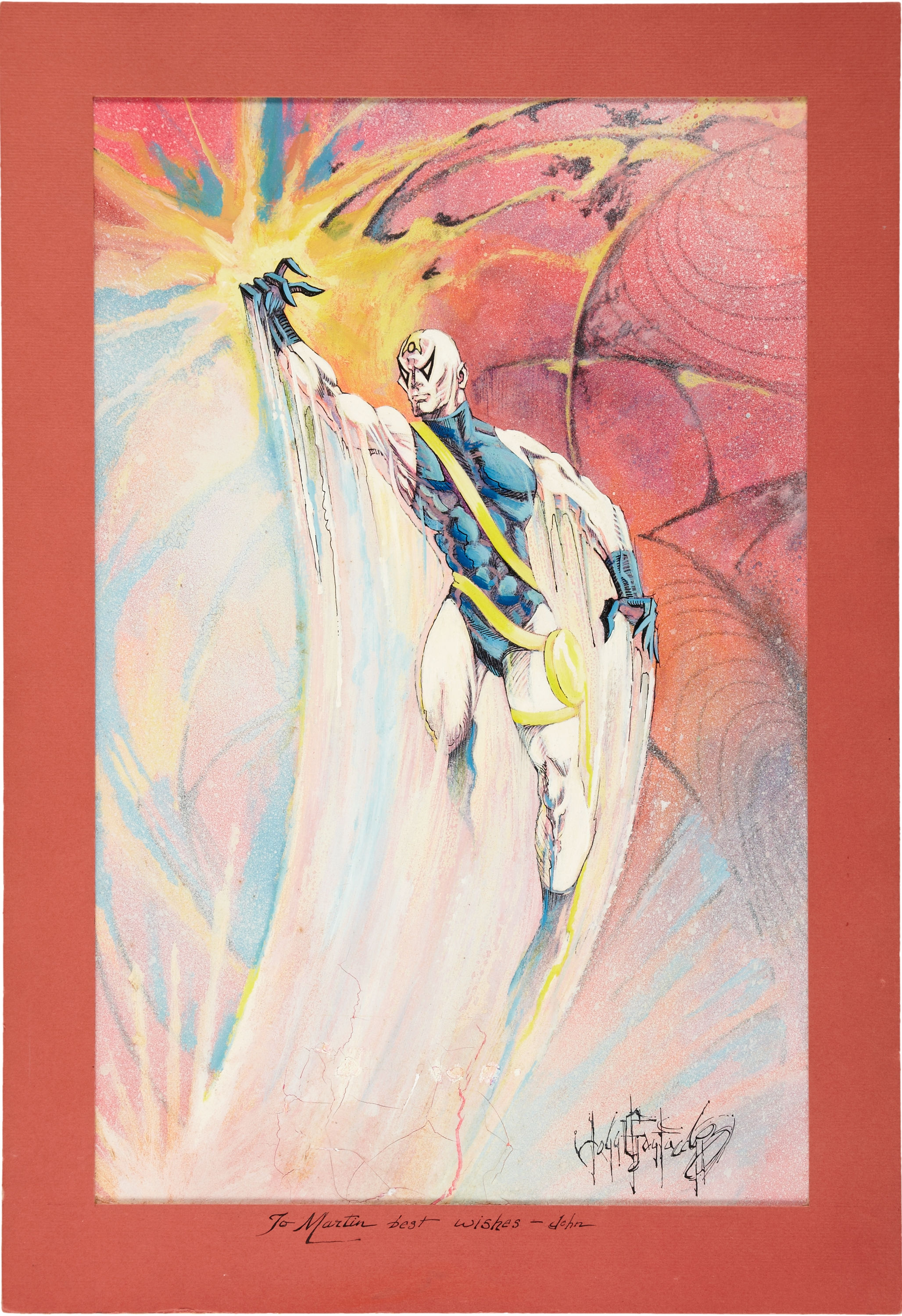 Artist: John G. Fantucchio
Description: Fantucchio's "Mysterious Character." Mixed media painting. Matted to an image area of 11.5" x 18". Signed and inscribed by the artist at the bottom.
Date: 1969
Notes: Originally owned by Martin L. Greim, Publisher/Editor of Comic Crusader comic book fanzine. Greim entered a contest in The Collector 13 (Nov/Dec 1968) to "Give a name to Fantucchio's original character." Greim was one of two grand prize winners of the contest and received this original painting in 1969. In the 2000's, Greim bumped into Fantucchio at a Con and mentioned that the paint seemed to be flaking off (can be seen at bottom left in the image), so Fantucchio produced a re-creation (to see re-creation, click HERE). The original painting was sold by Greim via Heritage Auctions on Dec 27, 2009.