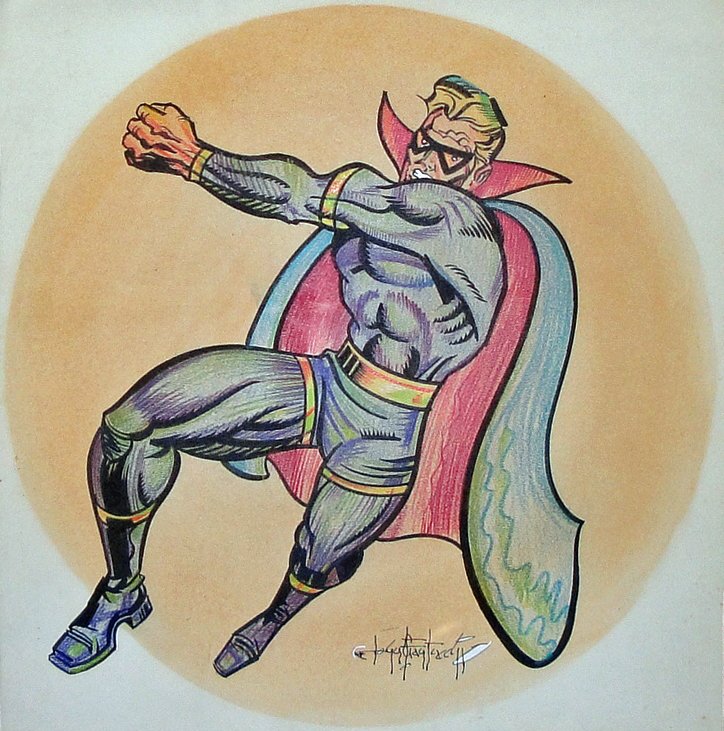 Artist: John G. Fantucchio
Description: Original Cover Art for RBCC (Rocket's Blast Comicollector) 93 - "The Black Terror"
Date: Aug 1972
Notes: RBCC 93 was originally published in black and white. John G. Fantucchio was unaware that it had been used as an RBCC cover.  He had originally drawn it in mixed media - black ink, colored pencil and pastel. It was a commission for a local collector in exchange for several comic books. Evidently it went to Florida, and GB Love used it as the cover of issue #93. Now in the possession of a private collector.